22.03.2016
New tariffs on VPS with discount up to 35%
We are happy to offer you our new VPS tariff plans!
Get advantage of our new, ready-to-launch VPS plans, which allow you to save up to 35%.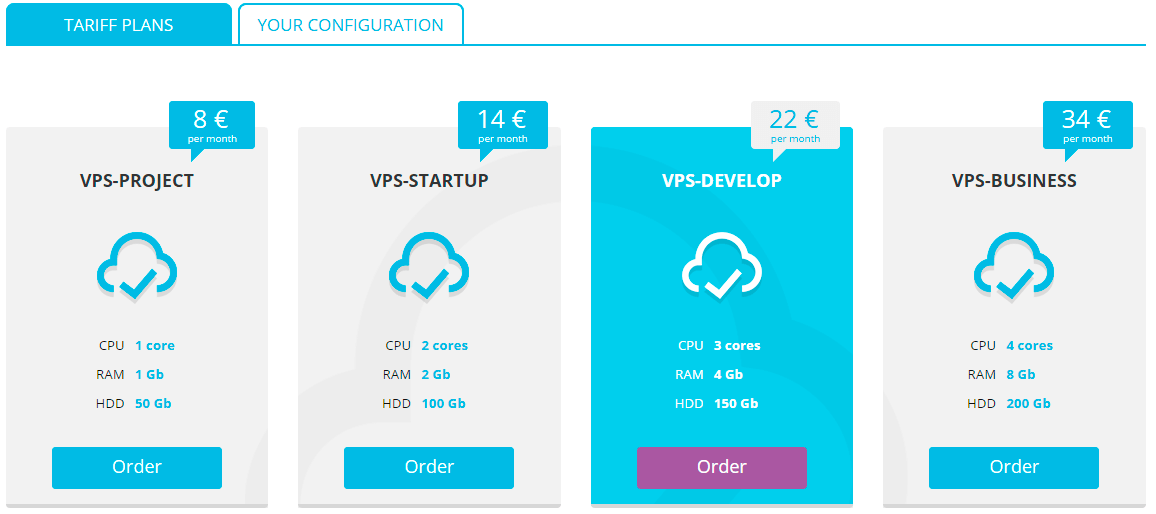 Moreover, a tariff plan with minimal specifications now includes 1 CPU core, 1 GB of RAM, and 50GB of disk space.
Why pre-defined tariff plans are cheaper?
When you configure your server, we reserve system resources that you may need in future. That's why you can change CPU or RAM on a running server. Choose configuration according to your needs for more flexible configuration of server resources.
Or, you can choose a pre-defined tariff, if you are not going to add or cancel resources. If you want to change your tariff, your server will be suspended.

Free administration and control panel
For all tariff plans, we offer free administration of your servers, ISPmanager 5 Lite control panel, and anti-DDoS protection that can be activated on the second order step.

Still have questions?
Contact our Sales department: +7 (495) 668-09-95
e-mail:sales@ispserver.ae