07.07.2016
New shared hosting plans!
We've entirely reimagined our shared hosting plans, reducing the prices and adding more features.


Now fully SSD-powered!
And that means your websites will work faster than ever before. We've also added more disk space to each of the plans.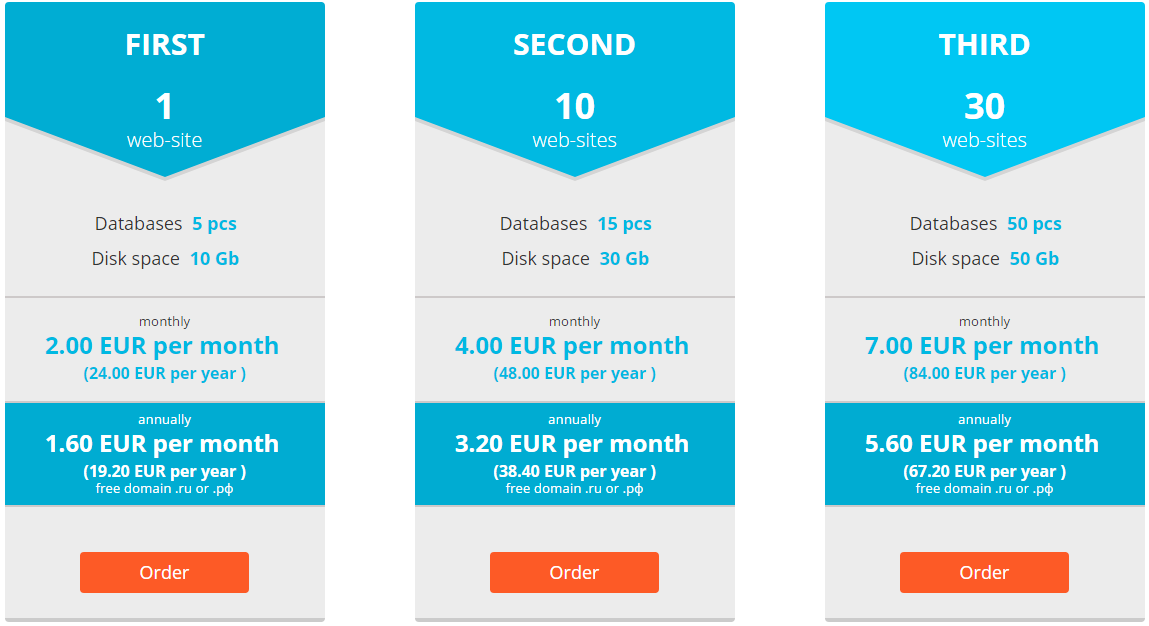 Hosting plan "First" comes with 10GB SSD, 5 mysql databases, 1 website and would cost 2 eur/month or 1.6 eur/month if paid for annually.
One of the significant changes to note is the way we bill your personal account - charges will now happen on a per month basis as opposed to current daily schedule.


No changes to technical support, DDoS protection or free backups
Free technical support is available with all plans: we will help transferring your website, setting up a domain or mail exchange and so on.
Your website is still protected from DDoS attacks. And if something happens to your data a backup copy is available - we make them regularly, twice a week.

Still have doubts?
Free 7 days trial is available! Just send us a ticket requesting a trial access from your client area.


Do you have any questions left?
Please call us at: +7 (495) 668-09-95
or email us: sales@ispserver.ae