Automatic linux kernel updates with KernelCare
Automatic linux kernel updates with KernelCare
KernelCare is a module to install Linux kernel updates without a reboot.
New kernel security updates are checked for every 4 hours and installed over the current kernel without changing its version. If required you can roll the installed patches back in the module's settings.
Installation requirements
KernelCare isn't available to the shared hosting users and only supports Linux operating systems. The module requires ISPmanager version 5.99 and newer to work. In this article, we will consider working in the 6th version of the panel, since the 5th is outdated.
How to install KernelCare
To order the module go to Modules in ISPmanager. Find KernelCare and press the Buy button.

Use your client area (BILLmanager) login details in the next step.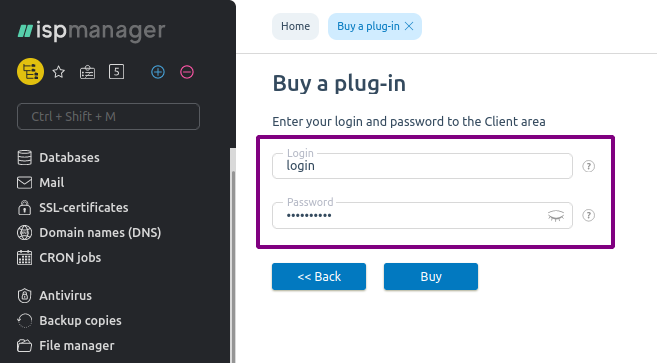 Upon successful authorization the client area will open and you will be able to place the order.
Once done with the payment, go back to ISPmanager. Open the Modules and press the Install button next to KernelCare.

Module setup
You can configure the module in the ISPmanager 5 — Tools — KernelCare section.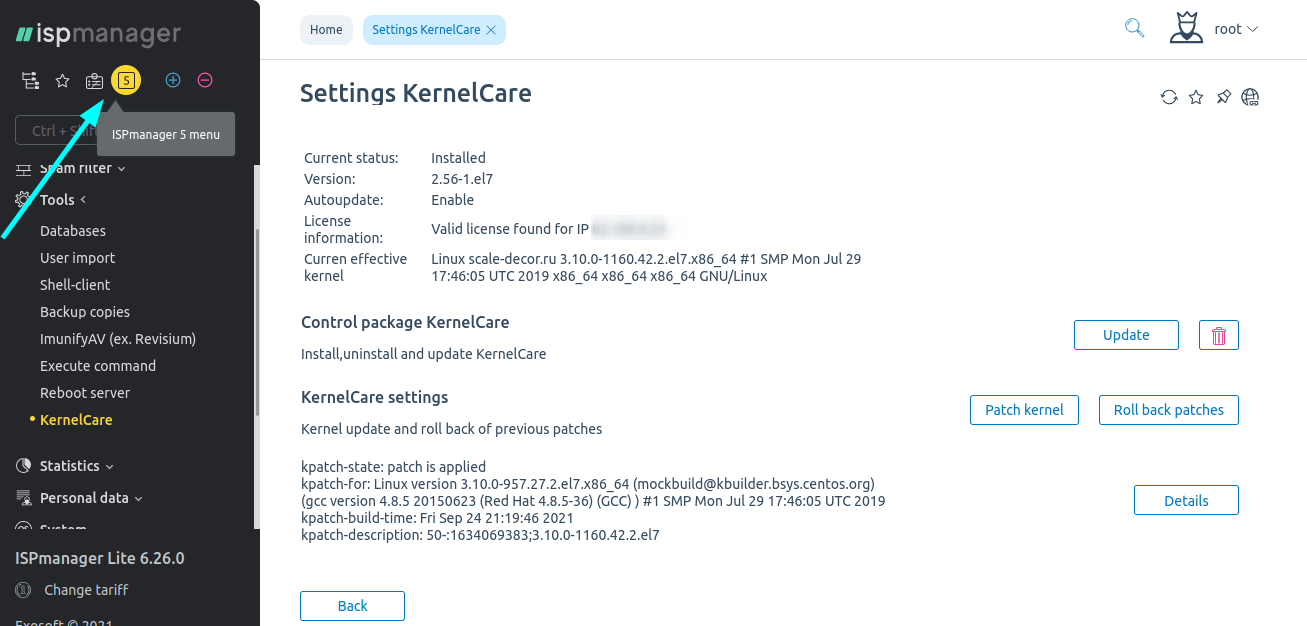 You will see the following information:
Basic information — license, version and module's state
KernelCare distribution control — update or remove the module
KernelCare settings control — kernel security patches update or removal
Information on the currently installed security patches