System Information
You can view the hosting service parameters and its status on the System information on the main page of the control panel.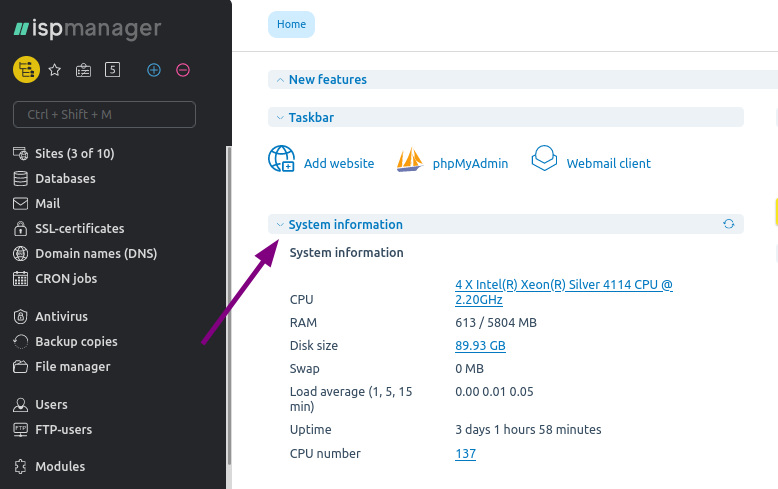 Another way of viewing the same information is to go to the Monitoring and logs and select System Information.
To obtain information about the hard disks press the information link about the disk space. You will see the disk space occupied in the Used/Total (Mb) column.

View the list of running processes on the server by clicking on the CPU number.