Registering and Paying for a Domain Name
Registering and Paying for a Domain Name
Registering Your Domain Name
You can create a domain name with the ISPmanager. Use the menu bar on the left to go to «Sites».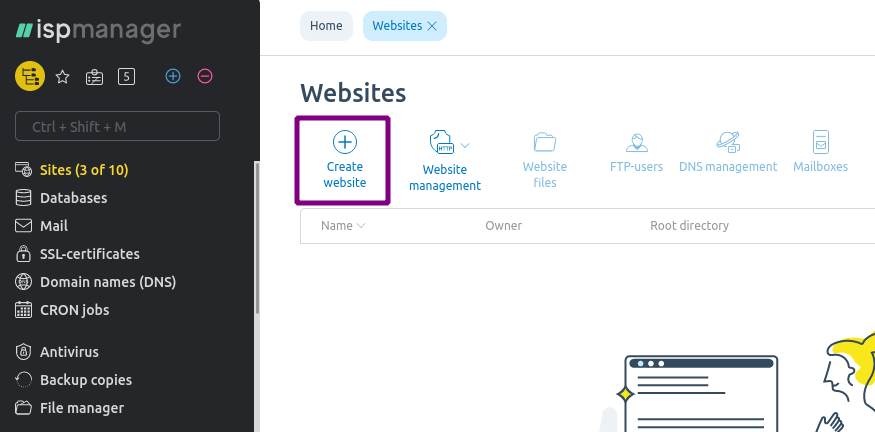 Click the «Create website» button and fill out the form to create a new domain.
When the domain name has been successfully created, the ISPmanager panel lists it under the websites section.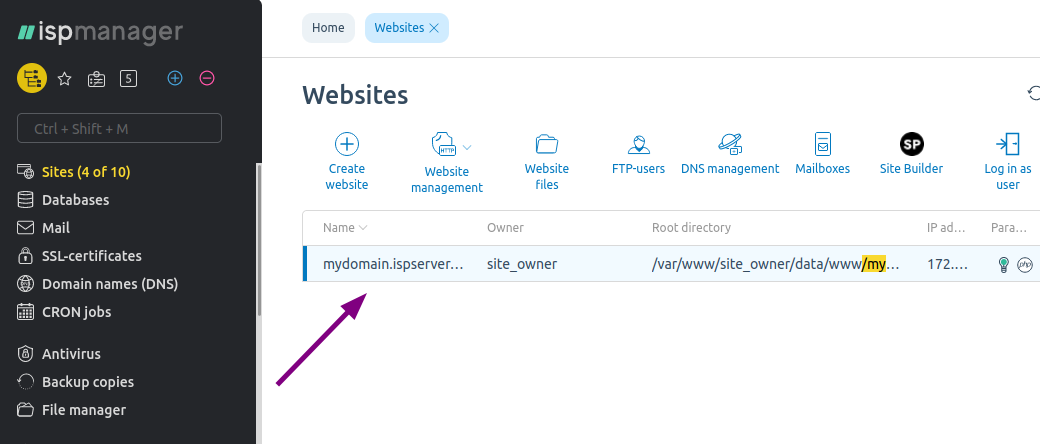 After creating your domain, register it through your personal account (BILLmanager). Go to «Products/Services» — «Domains» — «Registration.»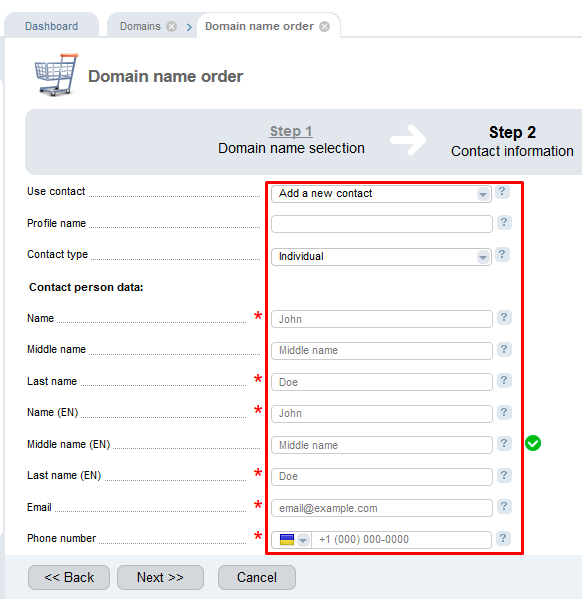 Fill in the form using the tips provided for each field. You can view these tips by clicking on the question mark icon to the right of the field.
Paying for a Domain Name
After registration, at least one full year of domain name service must be paid; the amount paid will be in accordance with the current rates. Make sure you have this amount available in your personal account.
How soon will the domain begin to work following registration and payment?
One you have completed the registration and paid for the domain name, your order is processed. The domain will start working once the DNS-servers for the registered domain extension have updated. The update cycle of each extension is specific to the extension, with an average timeframe of 2 to 48 hours.
Deleting a Domain
The expiration date of a domain registration cannot be changed, so the domain cannot be deleted before the end of the registration period. After the registration period expires, you can decide to not renew the domain; the domain will then be released.