Creating Mailboxes
For virtual servers, mail exchange is configured in the Domains — Mail domains section by clicking the Add button.
You can create many mail domains, attaching each of them to a specific user. After creating a mail domain on behalf of your user, you will continue to perform all operations on his behalf. Therefore, if you want to log in to the mail domain, you will need to choose the domain name in the Mail domains section and click Log in.
ISPmanager control panel can help you to configure your mail and manage mailboxes.
Go to the Mail section and click the Mail domains button.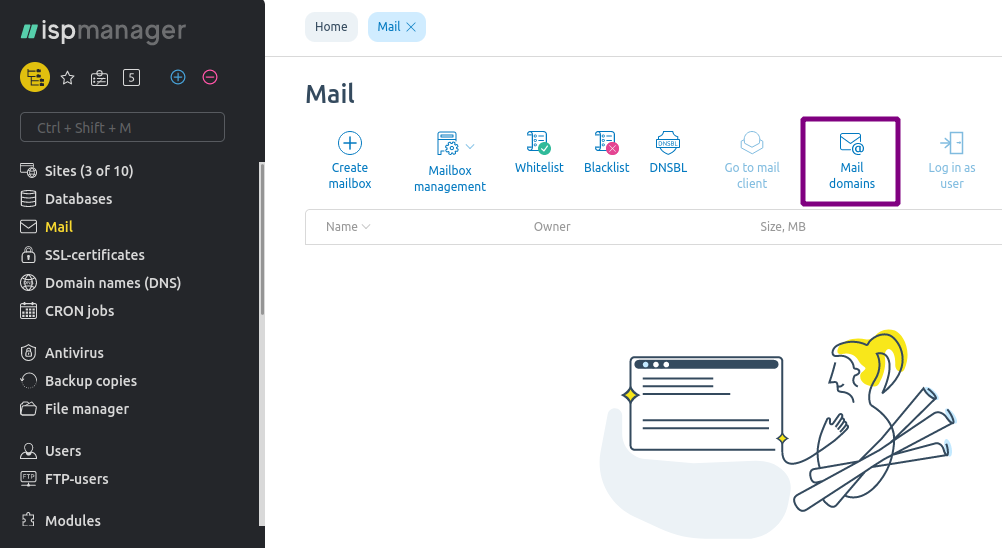 Then, click the Add button.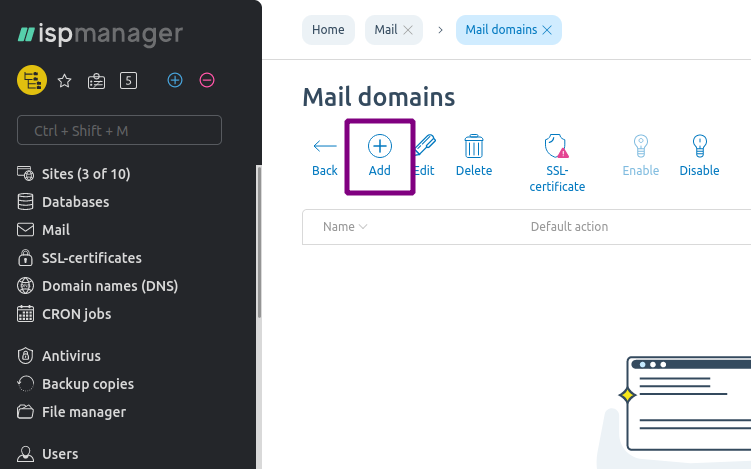 You'll see the form where you need to fill in the fields: specify the name of the mail domain, its owner, default actions for incoming messages, if necessary, enable DMARK, DKIM, Greylisting, SpamAssassin, and SSL for the mail domain. Click OK.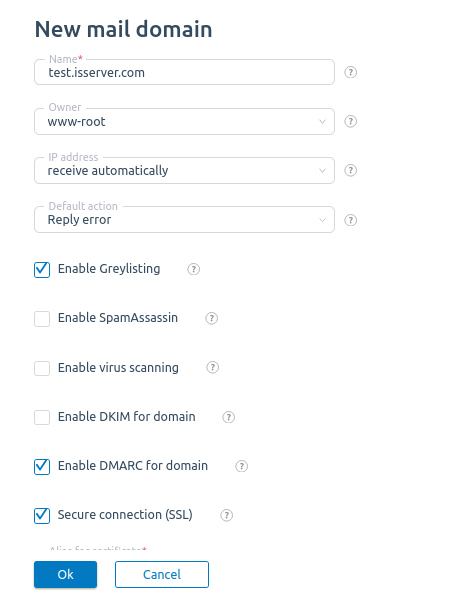 If some of the listed parameters are not available when creating a domain, add them later in the Settings section — Software Configuration — choose the line Mail server — and press Edit.
Select the desired parameters and click Apply changes.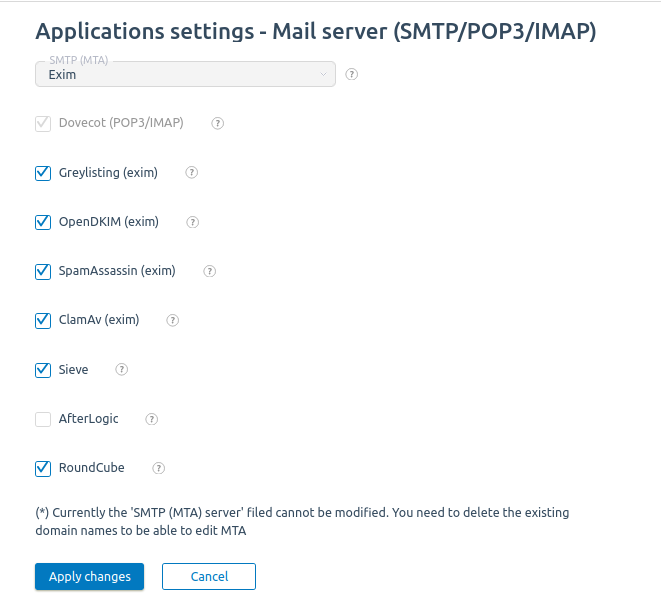 The installation will take a few minutes, after which the parameters will become available in the settings of the mail domains.
Now you can create mailboxes for this domain, go back to the Mail section and click Create mailbox.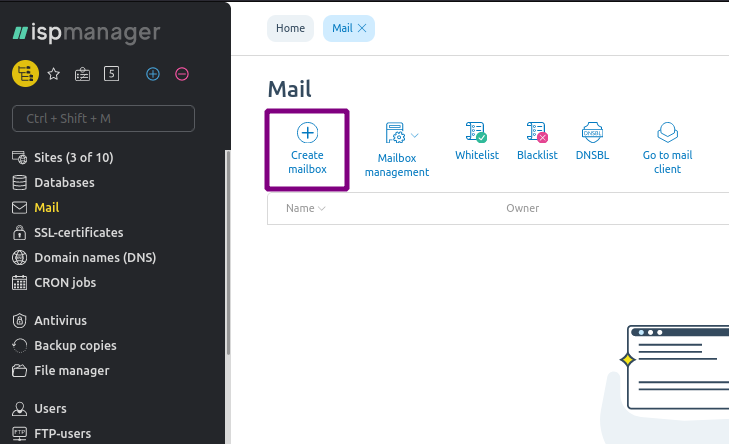 Specify a name and password for your new mailbox, you can also create aliases for it. If the mailbox does not exist but is registered as an alias for the mailbox, emails will be sent to this mailbox.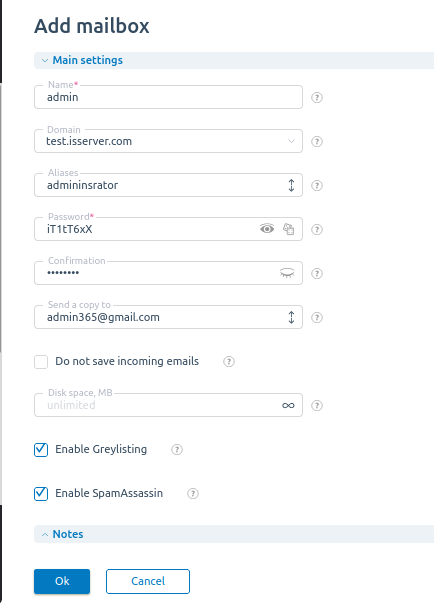 Done. The mailbox is created. In the Mail — Mail domains section, you can change settings for the selected domain and install certificates.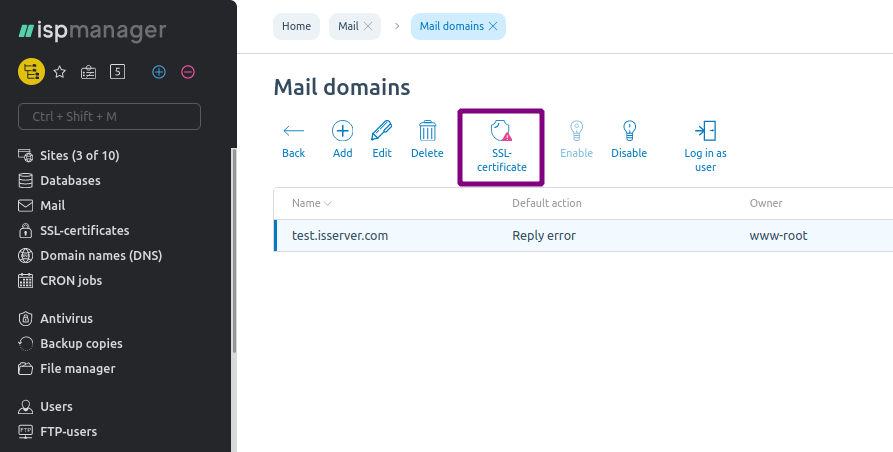 By default, a self-signed certificate is installed, but if you've purchased SSL certificate for your website already, add its files to the corresponding fields. If you don't have it yet, you can buy it from us.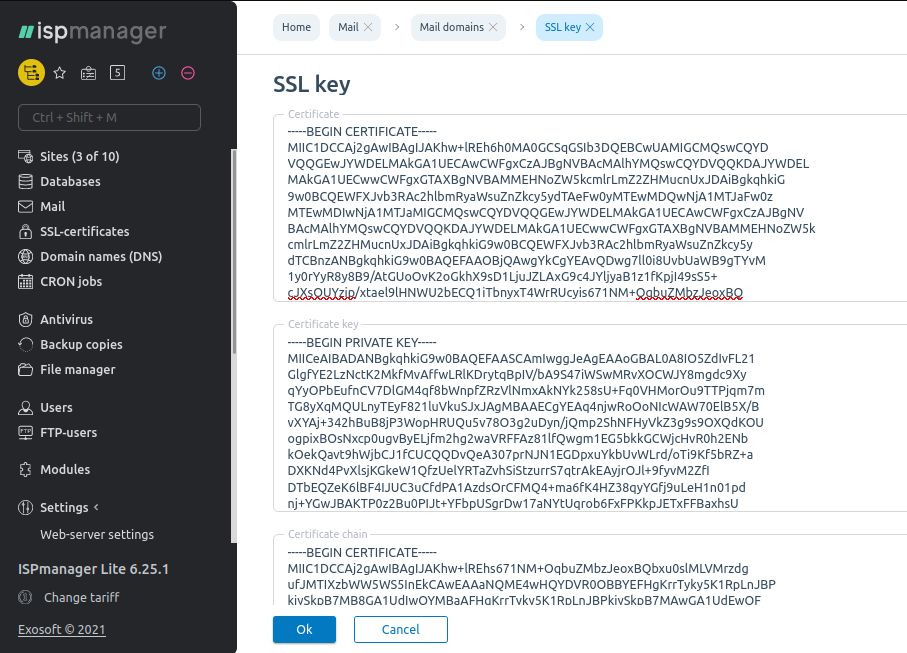 Click OK. Now your email will work over a secure connection.
Configuring Email Clients
To access your mailboxes and work with emails in the ISPmanager panel, you can use RoundCube and AfterLogic email clients. You can install and delete mail clients in the Settings section — Software Configuration — Mail domains — the Edit button. Select the desired client and click Apply Changes.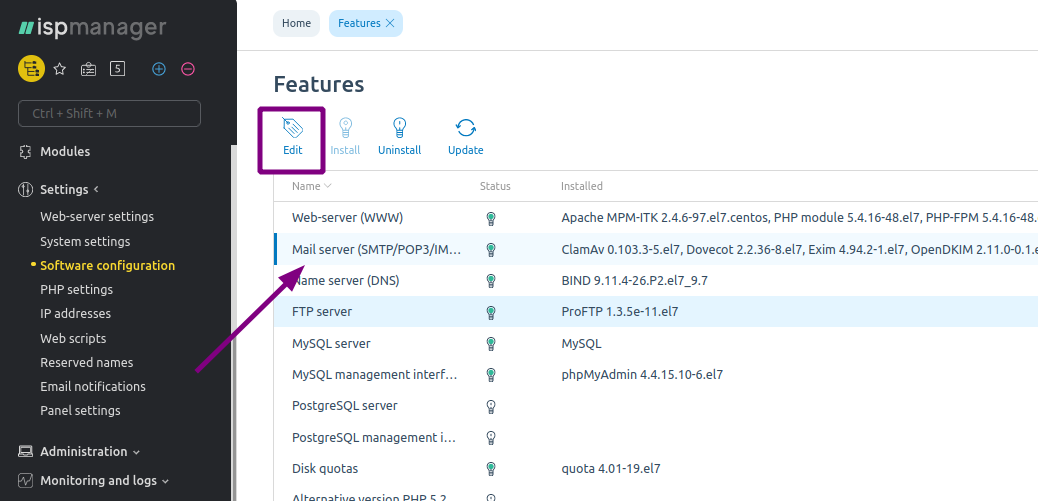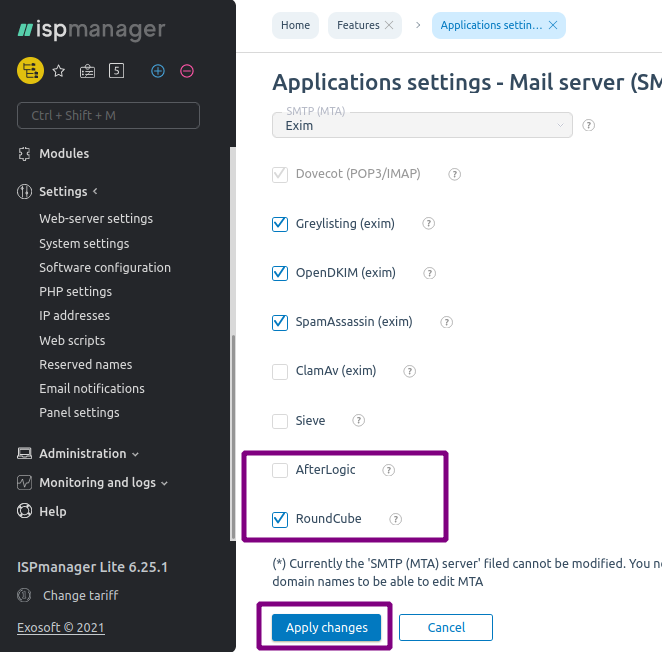 Go to the Mail section, select the mailbox and click Go to mail client.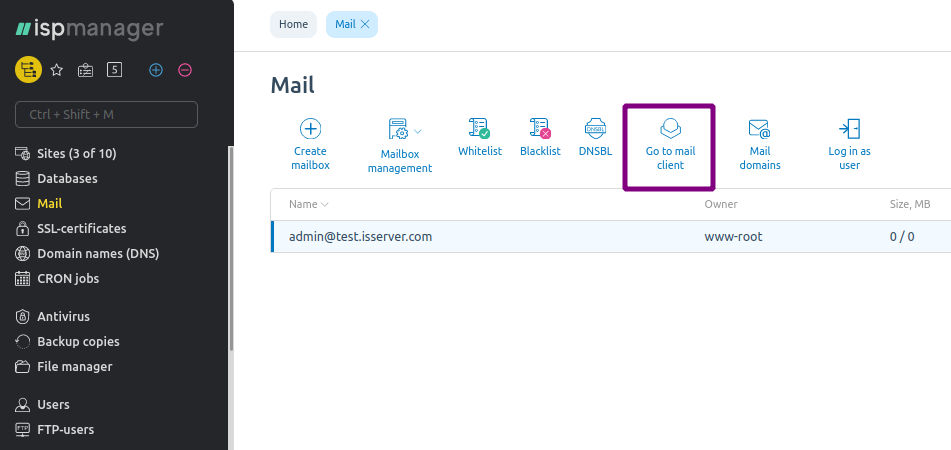 A new window with the mail client will open in the browser. The authorization will take place automatically.