Gigabit channel
Get high speed Internet connection channel in exclusive usage!!
Unique solution for the most unique requests.
According to our long-term statistics, we can assert that 100 Mbit/sec server connection channel satisfied the vast majority of our customers. But there are also those for whom server connection to the Internet speed - a fundamental factor in the business development.
Are you one of them? Then you've come to the right page. Connect the gigabit channel, and you will ensure visitors enjoy working with your Internet project and guaranteed immediate response of the system.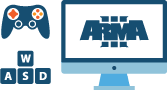 STREAM-portals and popular game servers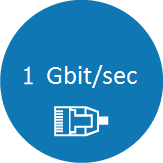 Online cinema, digital internet tv and radio
With high-speed channel you get:

Excellent connectivity
Direct access to major backbone providers.

Unlimited traffic + lack of consideration in the traffic pattern.
We did not even change the terms for an exclusive rate. You still get the full NL and lack of consideration of the structure.

More than half of the available channels.
High-speed access of visitors to your web project even in the top clock attendance due to no oversale.

Modern equipment.
Focus on your business. Leave the technical issues for ISPserver. For ultra-reliable and stable performance, we installed a new kernel network - Juniper EX 9208 switch.
Get high speed channel is easy.
Step 1
Select connection speed, make a request and pay for the service.
Step 2
Give us a little time, and we will make the connection.
Step 3
Enjoy high-speed server connection to the Internet.

It is possible to change the bandwidth of the previously connected channel up and down. If you want to do so, contact our technical and tell what tariff plan you need . During the works, your server will be available, however, wnen we finish, it will be neccessary to restart the VPS.