04.07.2019
Automatic backups for virtual and cloud servers
Automatic backups are now available for Cloud server, custom configuration, and ready VPS v3 and v4 — «Project», «Startup», «Develop», «Business». You only need to check the box to start saving backup copies to a remote independent server.
The service is available only for servers with ISPmanager — automatic backups are configured through the control panel.
How it works
After you activate the service, backups will be made once a day. The backup process will run as a background task and you won't need to stop the server. Two types of copies are available to you at any time:
Daily backups (incremental) — for the last 7 days.
Weekly backups (full) — for the last month.
If something goes wrong with the server or website you can always restore your data from the backup copy.
Price
For ready tariff plans, the service costs 20% of the server price.
For custom configuration and Cloud server, the price is calculated as follow: your disc size х 0,1 euro.
How to connect

If you already have servers, in your Client area go to Products - Virtual Private Servers. Click on a required server and modify the service parameters.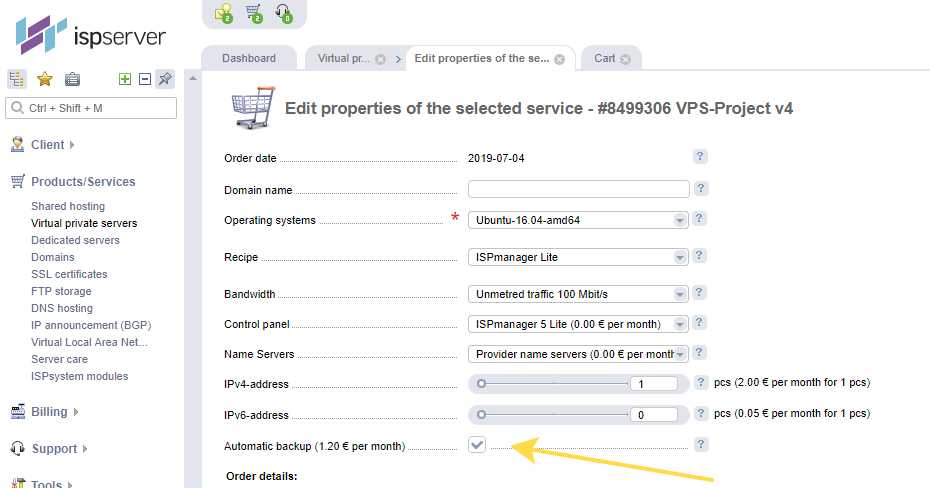 If you order a new server you can activate the service in the Cart on the website.