23.03.2020
Dedicated servers from a new TIER III data center
When you order a dedicated server from ISPserver you can choose a data center IXcellerate Moscow Two. This data center is certified under TIER III Design standards.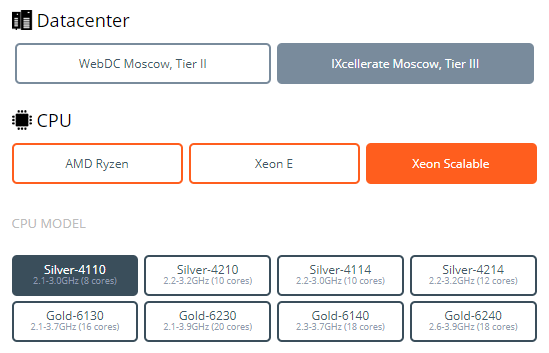 A TIER III Design certificate proves the high quality of the engineering infrastructure of the facility:
Minimal downtime during a year, data center equipment maintenance does not affect uptime of the servers located there. All elements of IT infrastructure are reserved: communication channels, power supply, cooling, and fire fighting systems are duplicated;
The data center is located in a stand-alone guarded area and has a five-level access system with biometric identification, so only certified personnel has access to the equipment.