Installing Acronis agent on Windows
It is necessary to install an official Acronis agent on the device for which you plan to create backups.
Uploading Acronis to the server
To begin with, you need to pass authorization in the Acronis personal account. The data for connection can be found in your Client Area: go to Products — Acronis Data protection and press the Instructions button: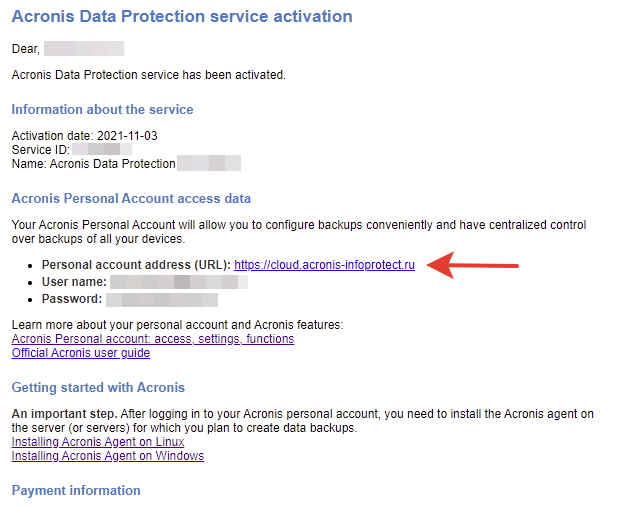 After logging in to Acronis, go to the Devices — All Devices, and click Add.
Next, select Windows OS: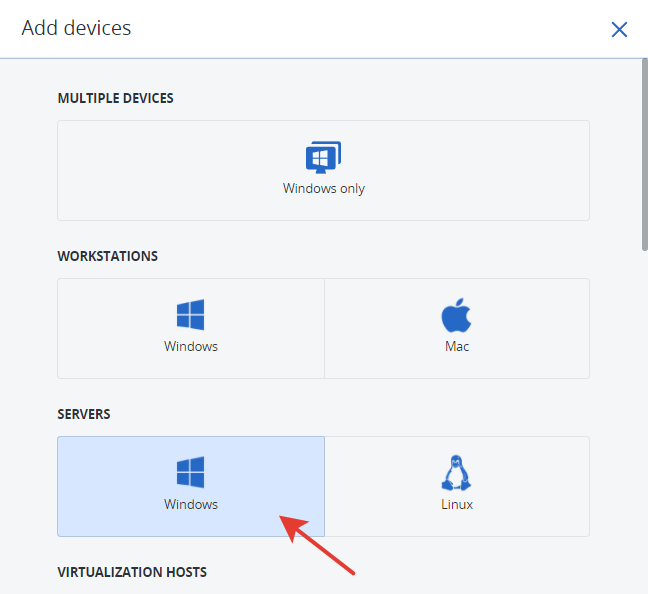 The browser will start downloading the agent. Screenshot: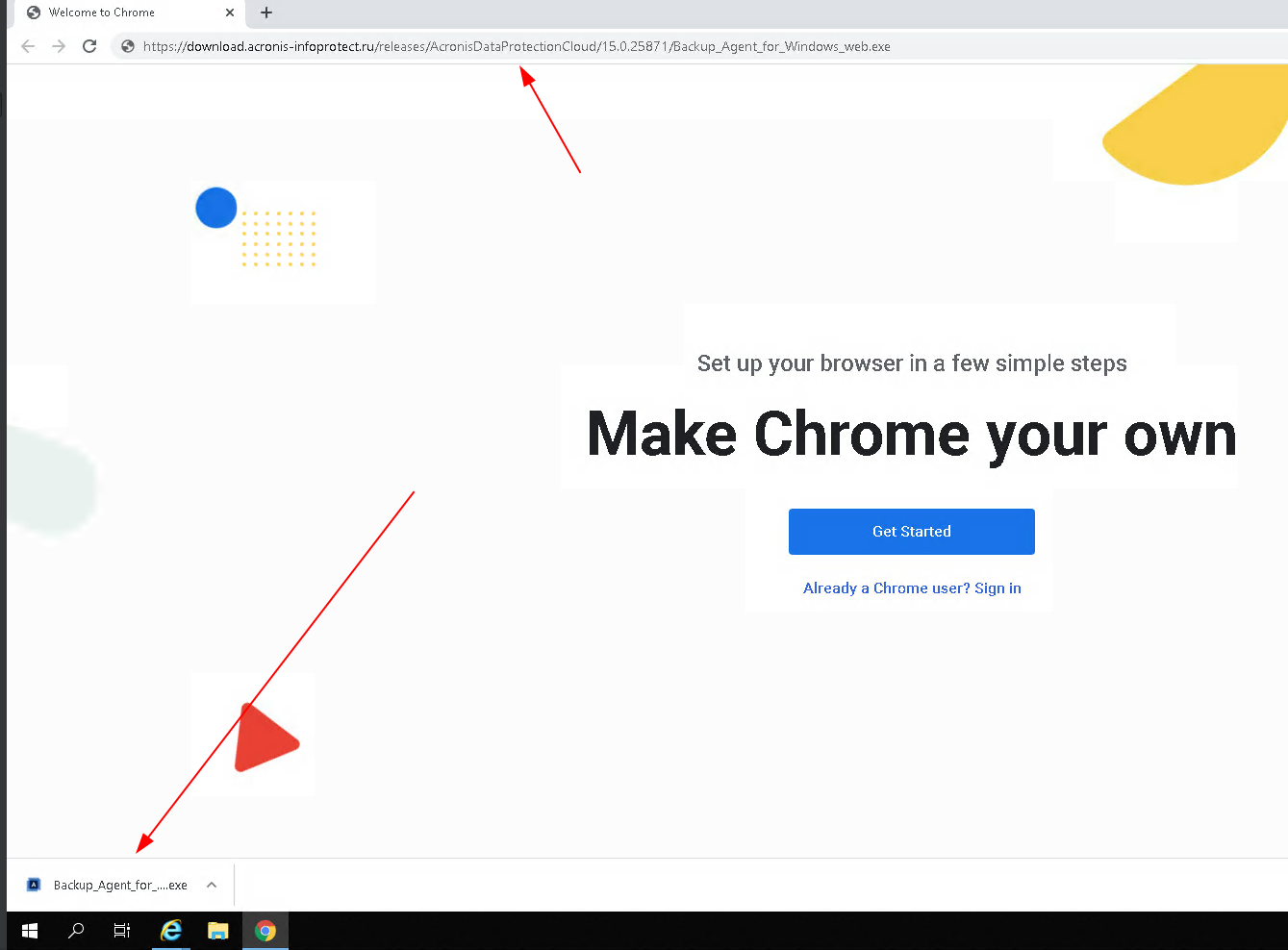 Installing Acronis on the server
The last step is opening the installer and clicking the Install button: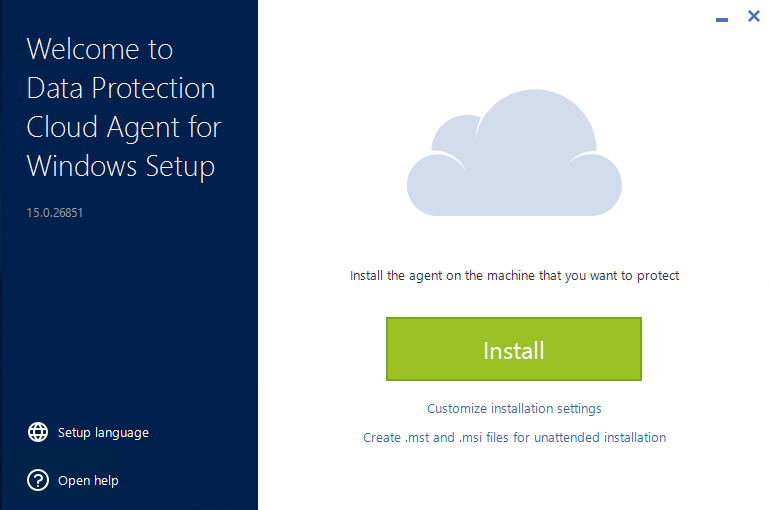 If you have been authorized in the Acronis personal account earlier, click the Register the machine button. If you haven't been authorized before, the system will ask you to enter the authorization credentials.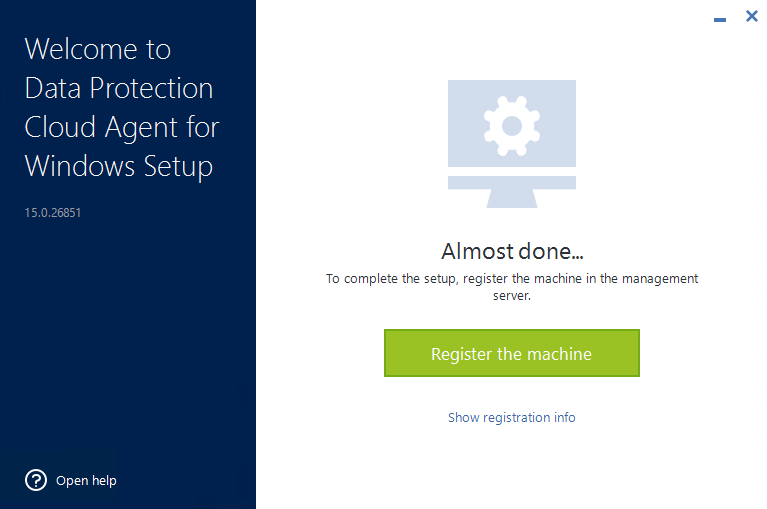 After authorization you will need to confirm registration in your personal account: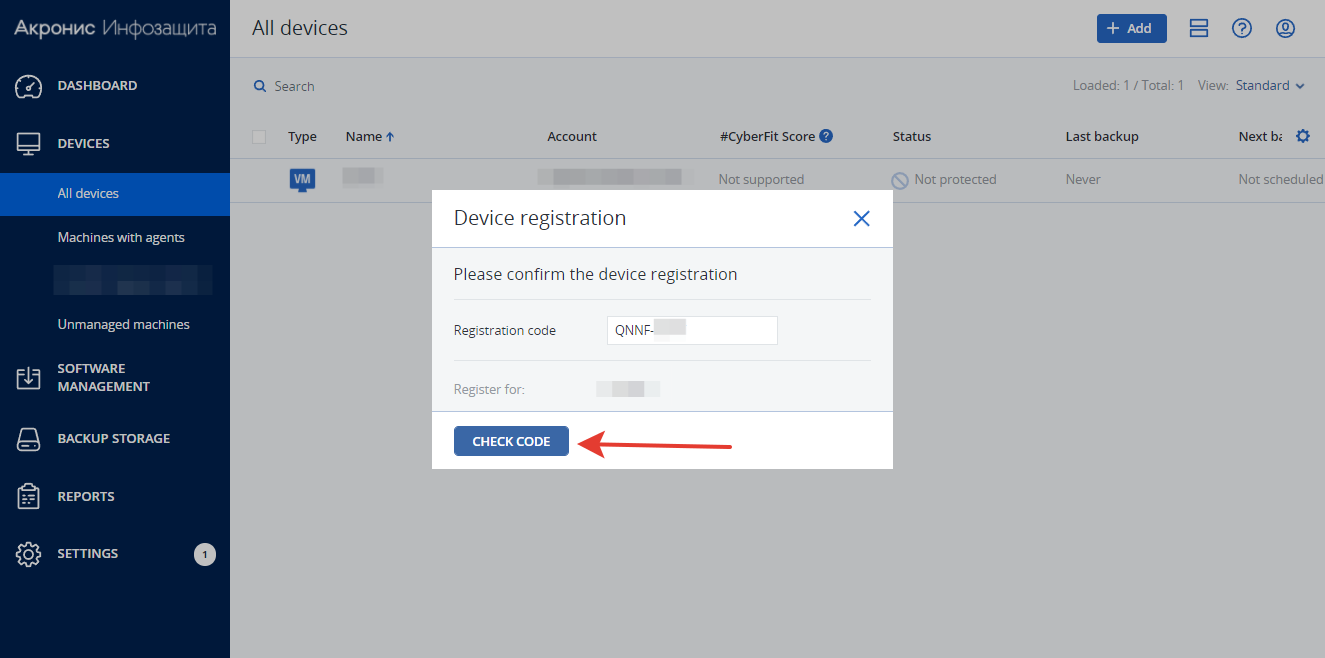 If it is not possible to open the Acronis personal account page, you can click on the Show registration info button and register your machine manually.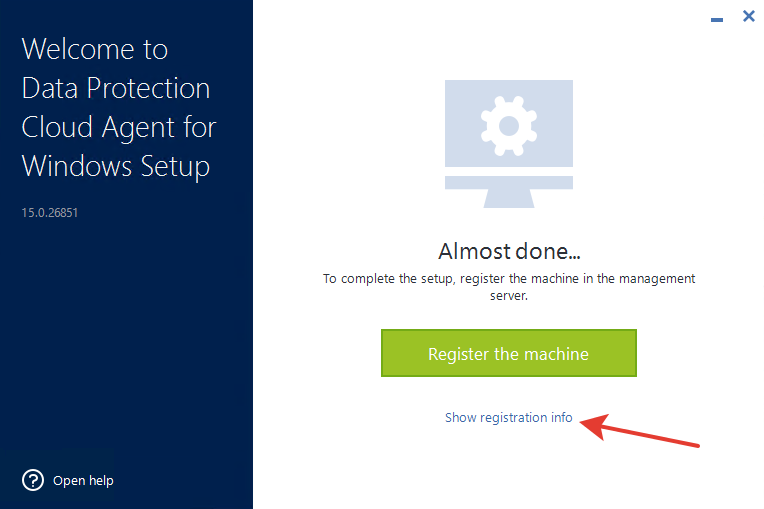 When you click the button, you will receive a link and a code — you need to copy this data and log in from any device in your Acronis personal account.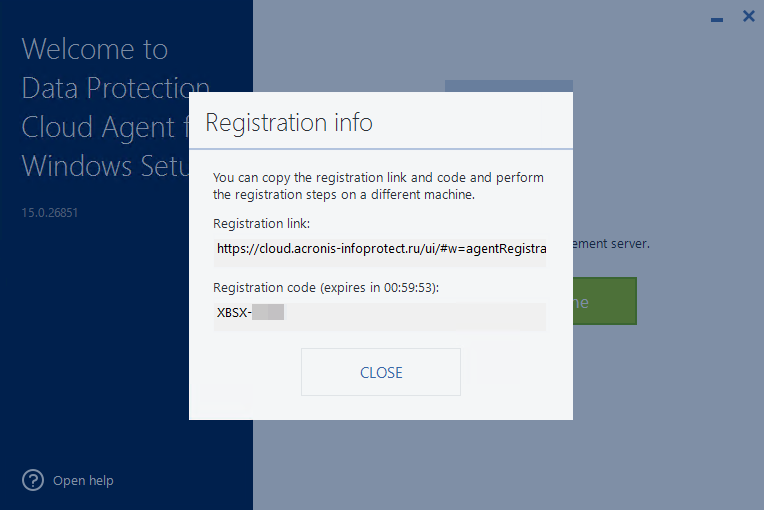 As soon as you have logged into your personal account, go to Devices — All devices — click the Add button and find the Registration via code section, then press the Register button.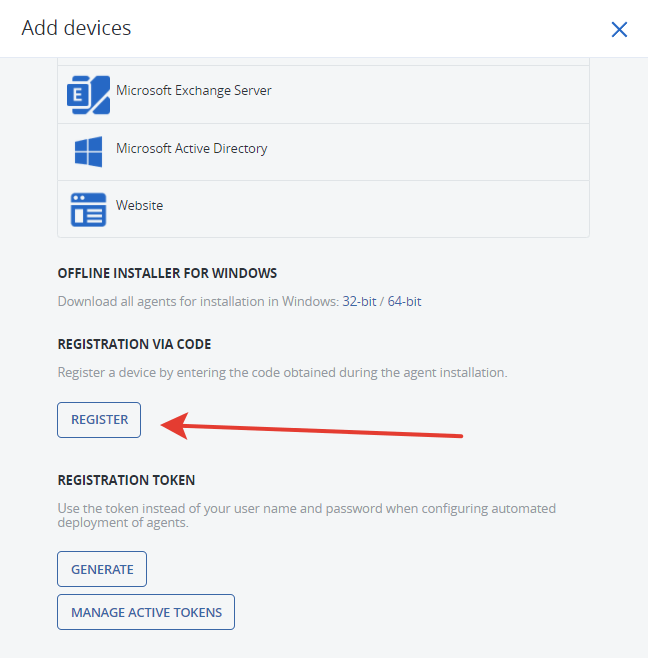 Now, enter the data you copied earlier from the device being added.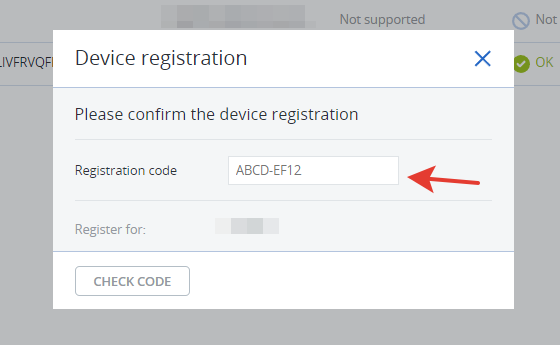 After that, the server will be displayed in your personal account. Now you can proceed to the backup configuration by clicking the Enable protection button.

For backup configuration we recommend you to read our article Acronis Personal account: access, settings, functions.