Installing Acronis agent on Linux
It is necessary to install an official Acronis agent on the device for which you plan to create backups.
Uploading Acronis to the server
To begin with, you need to pass authorization in the Acronis personal account. The data for connection can be found in your Client Area: go to Products — Acronis Data protection and press the Instructions button: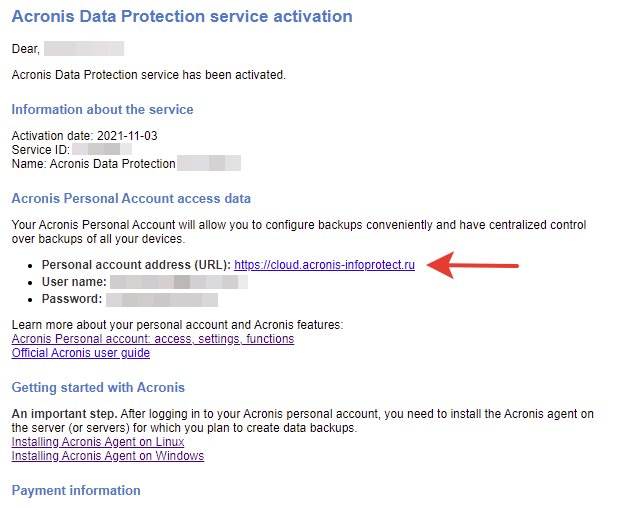 After logging in to Acronis, go to the Devices — All Devices, and click Add.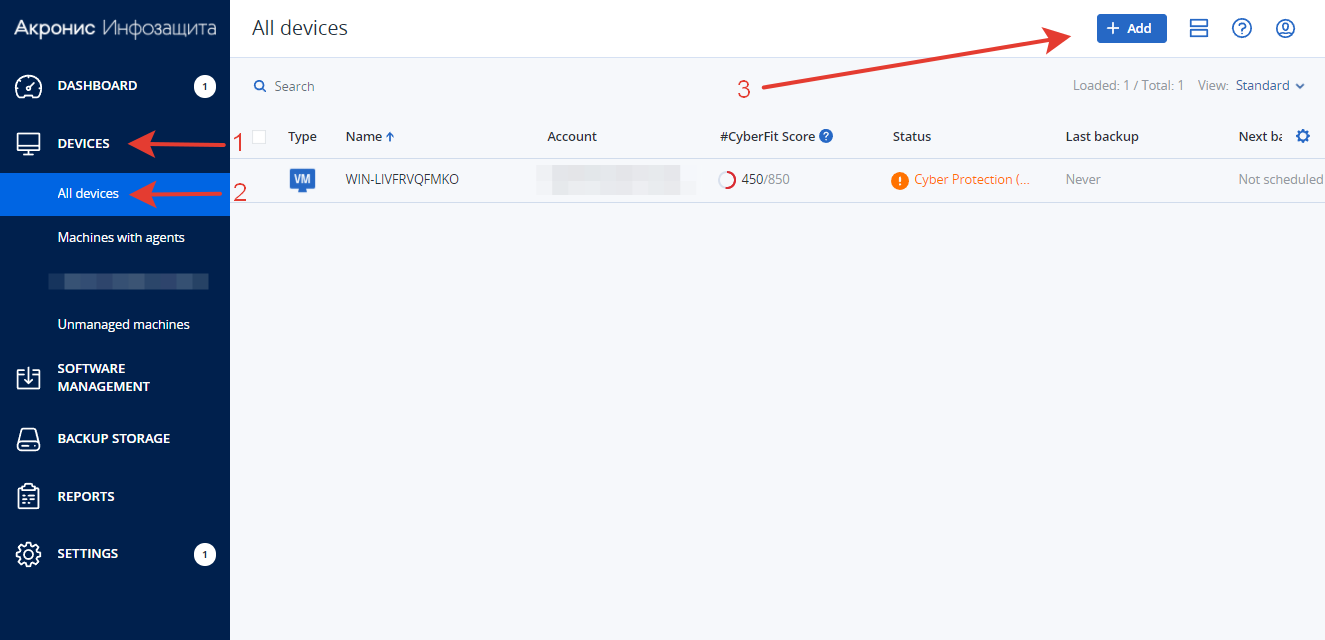 Next, select Linux OS:
If you have opened your personal account from the browser, it will start the download automatically.
Since many servers work without a graphical user interface, you may need to download the agent installer via the terminal. Copy the link from your personal account using the following example: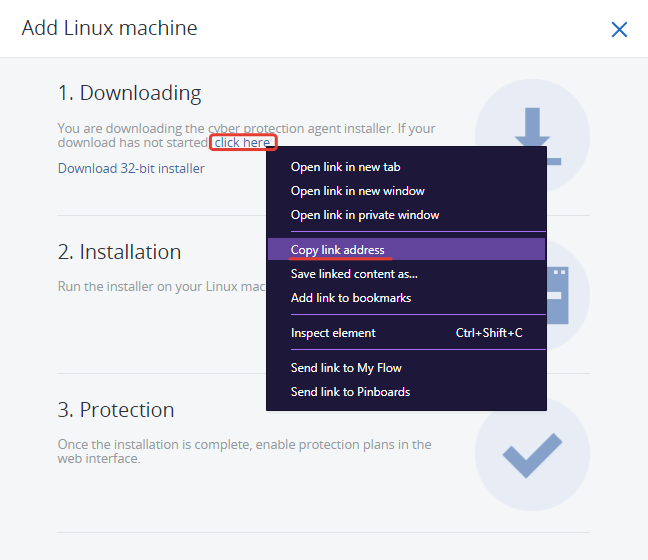 Next, download the installer via wget, to save the file. Here is an example you can use to enter in the terminal:
~$ wget https://download.acronis-infoprotect.ru/releases/AcronisDataProtectionCloud/15.0.26851/Backup_Agent_for_Linux_x86_64.bin
Installing Acronis on the server
Let's move on to installing the agent. After downloading the file, we will assign it the appropriate rights to execute the file:

~$ chmod +x Backup_Agent_for_Linux_x86_64.bin
Now you need to launch the Acronis installer:
~$ ./Backup_Agent_for_Linux_x86_64.bin
When opening the agent installer, select Agent for Linux and press Next.

Next, enter the username and password from the instruction in your Acronis personal account.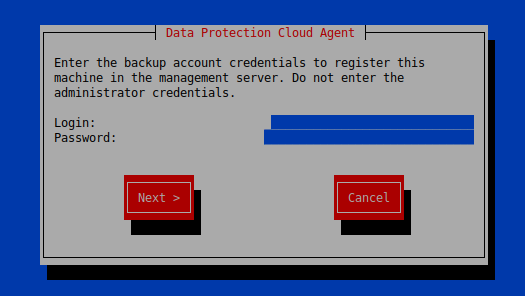 Wait for the installation to be completed.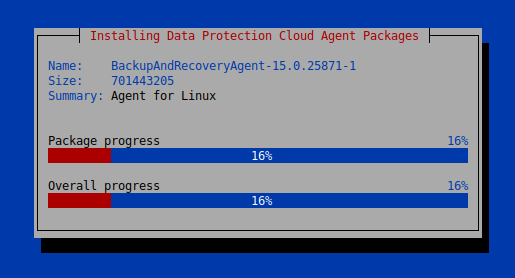 After the installation is completed, the installed agent will be displayed in your personal account: Devices — All devices.
Now you can proceed to the backup configuration. We recommend you to read our article Acronis Personal account: access, settings, functions.